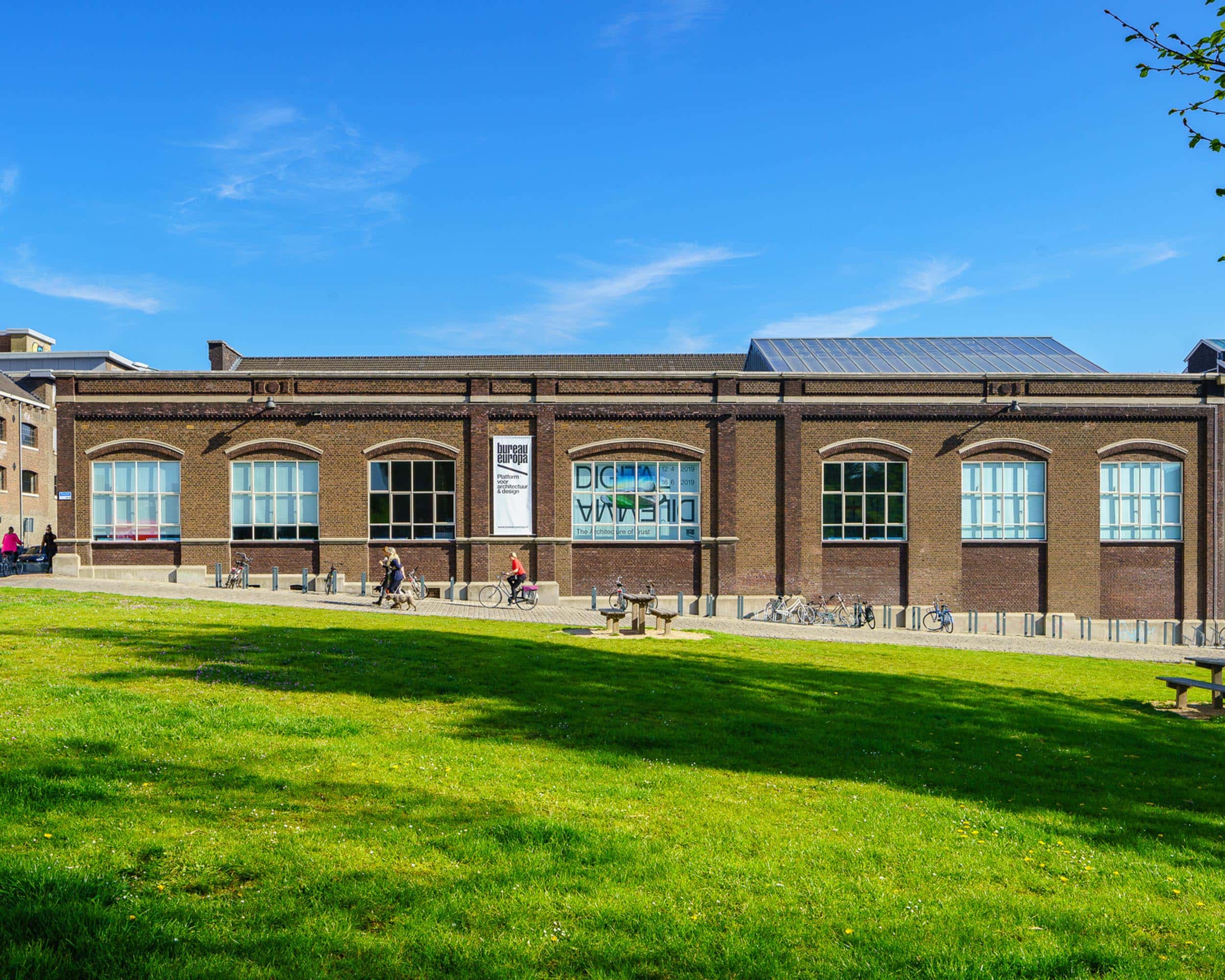 Bureau Europa
"Your environment is designed and has a story to tell."
On the corner of the Timmerfabriek, Bureau Europa fills the old showroom with exhibitions, lectures, workshops and debates in the field of architecture, urban planning and design. Broaden your view with innovative architecture and striking design and confront yourself with social issues. Present, past and future come together here.
Discovering architecture in Maastricht?
Architecture is all around you, and at Bureau Europa you will be included. Want more information? Click here.
Address
Timmerfabriek, Boschstraat 9
6211 AS Maastricht
+31 (0)43 350 30 20
Opening hours:
Wednesday to Sunday 12:00 to 17:00