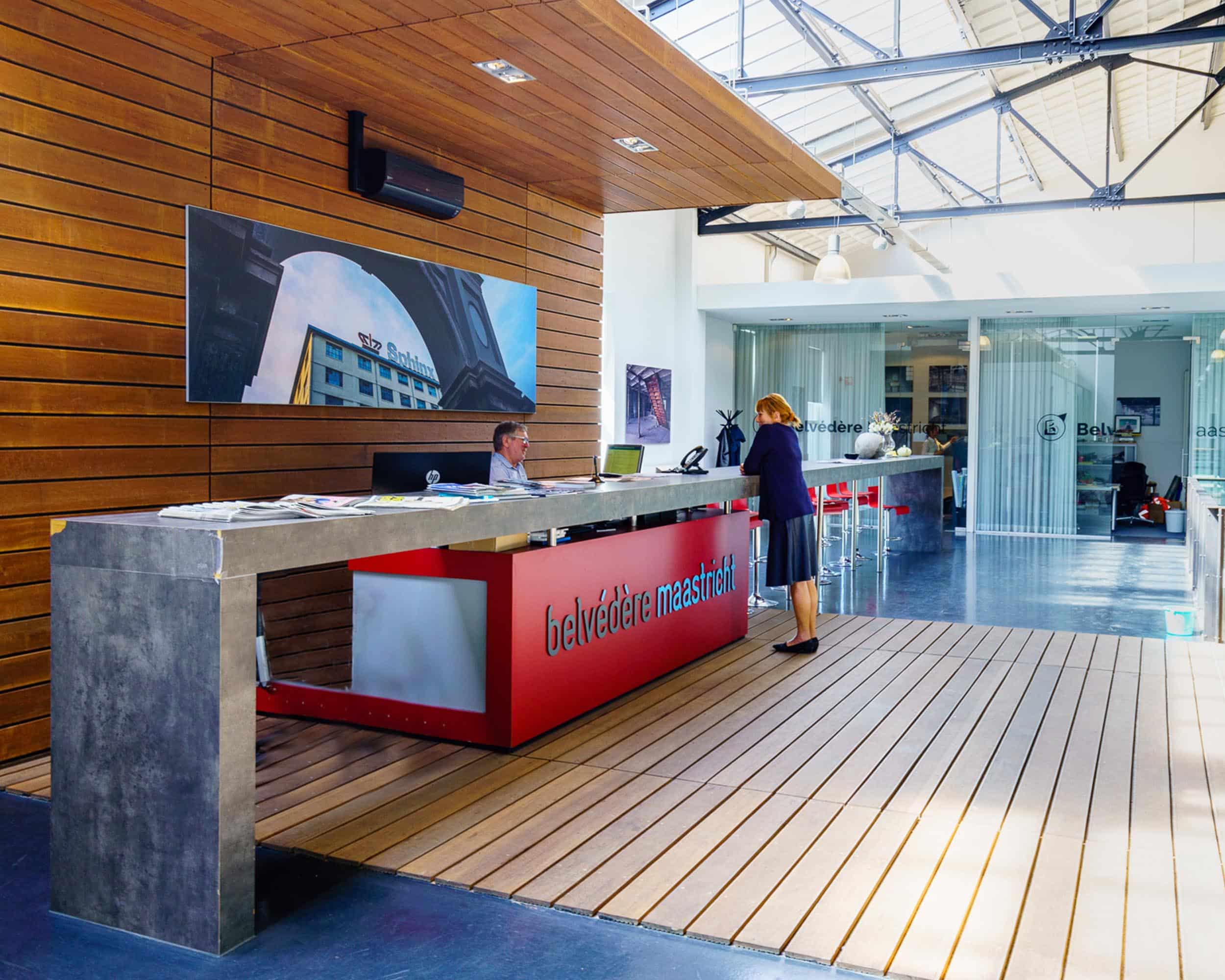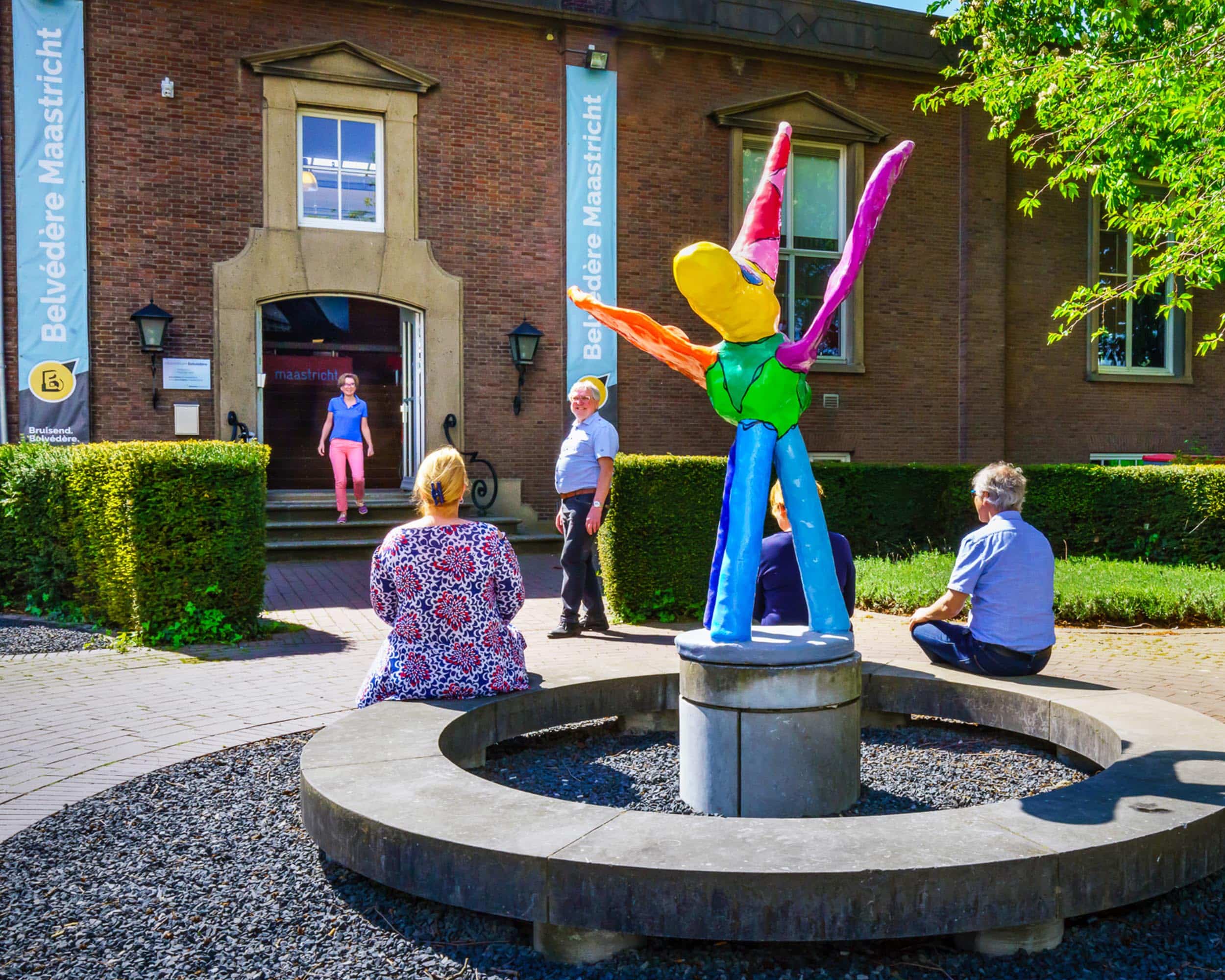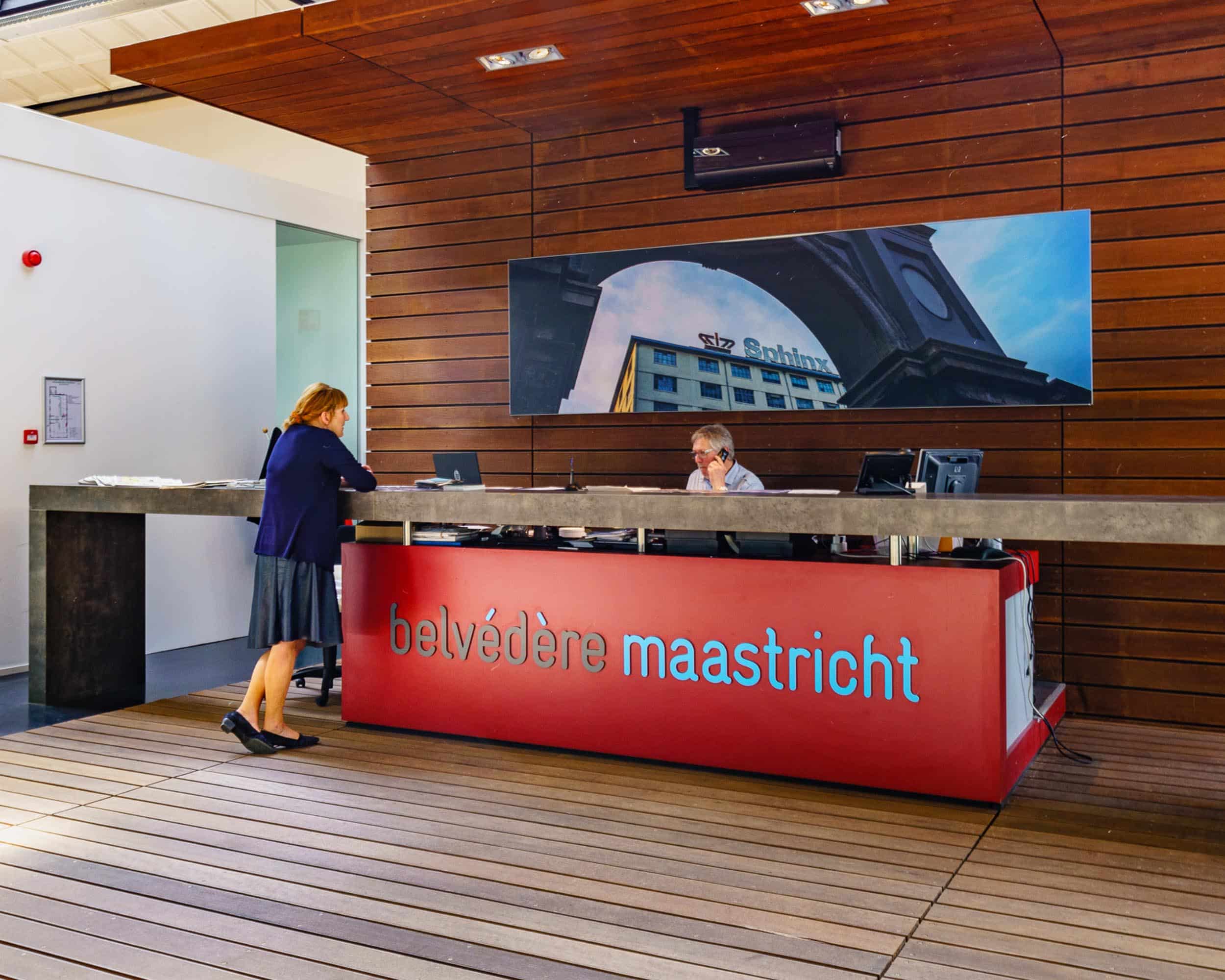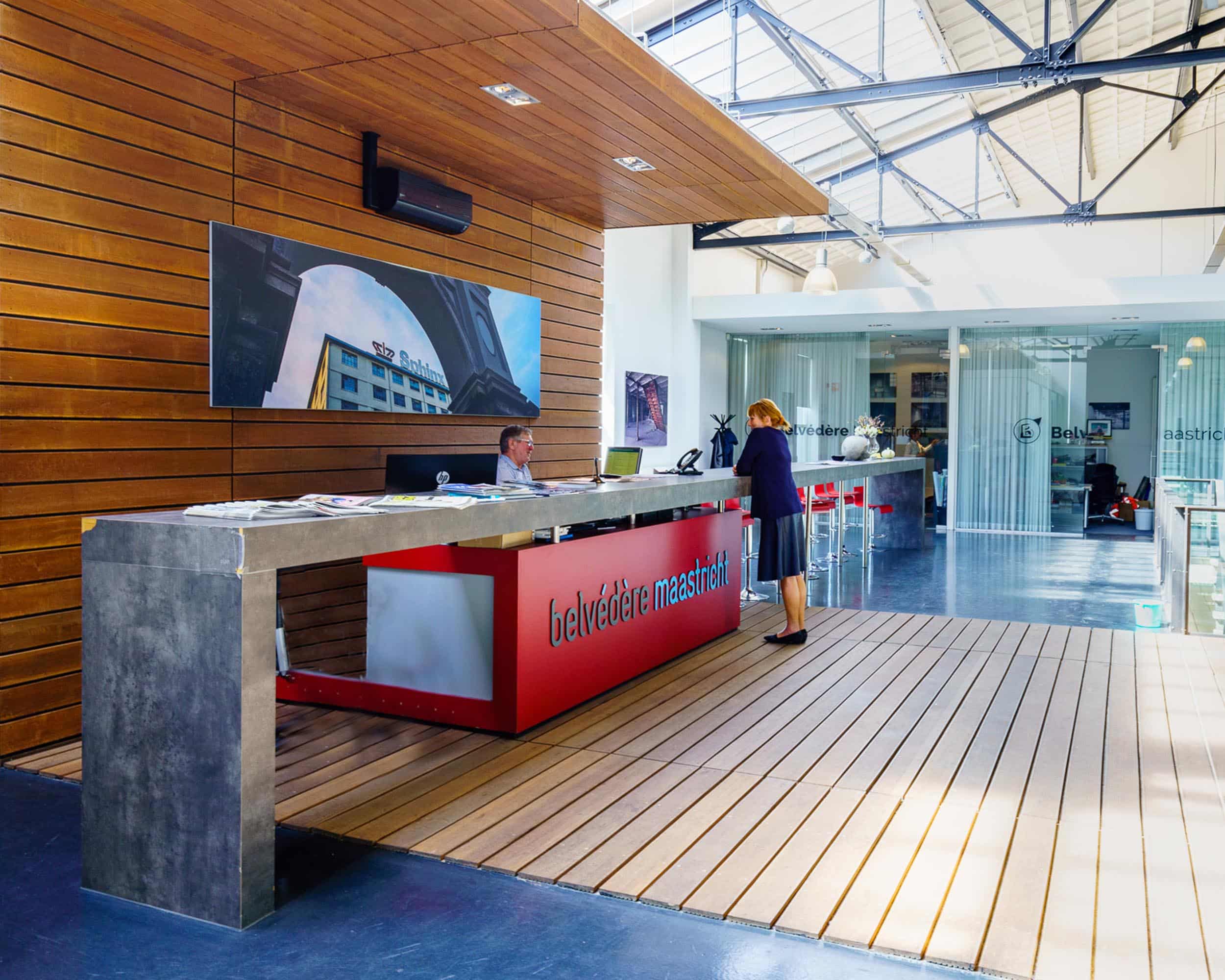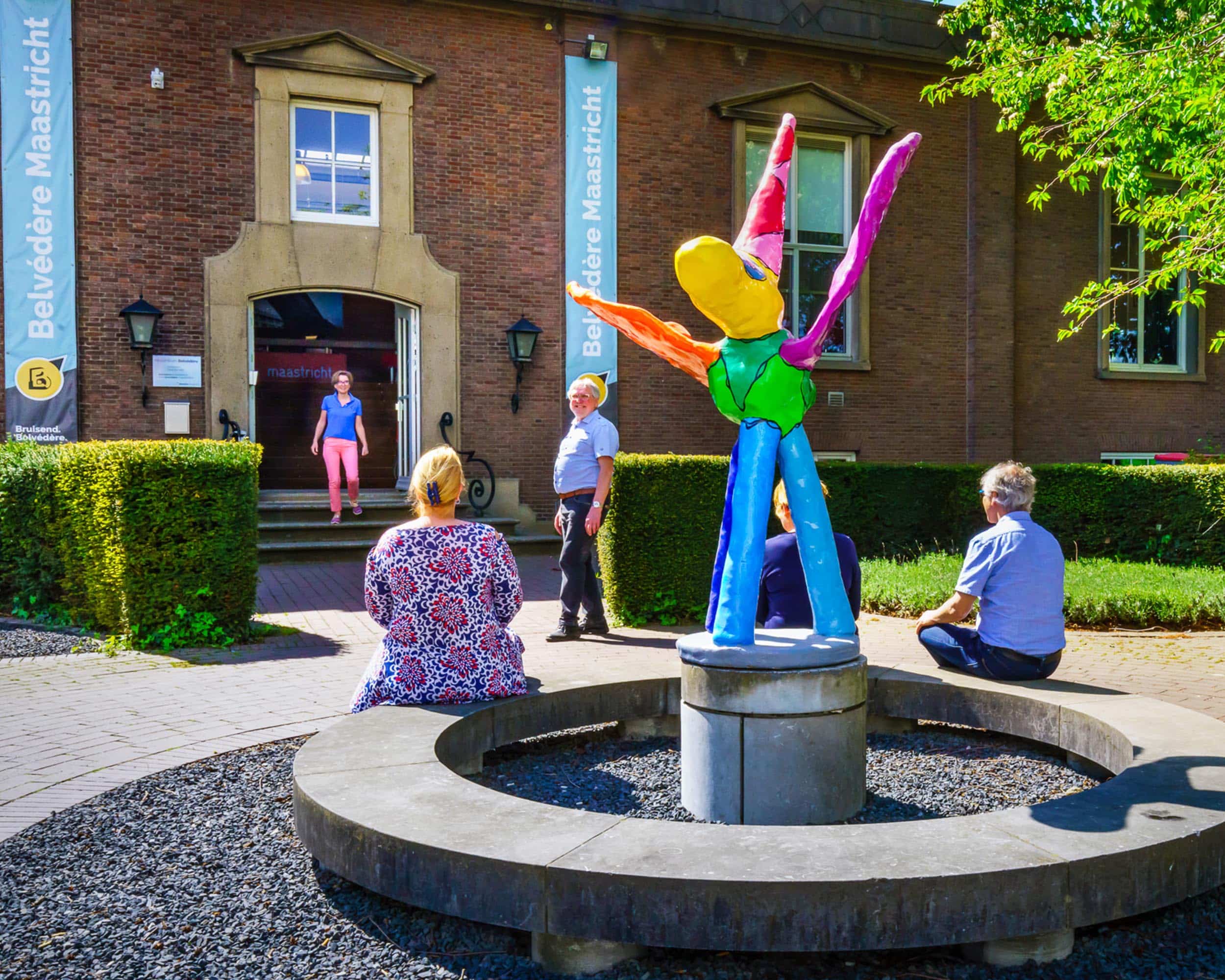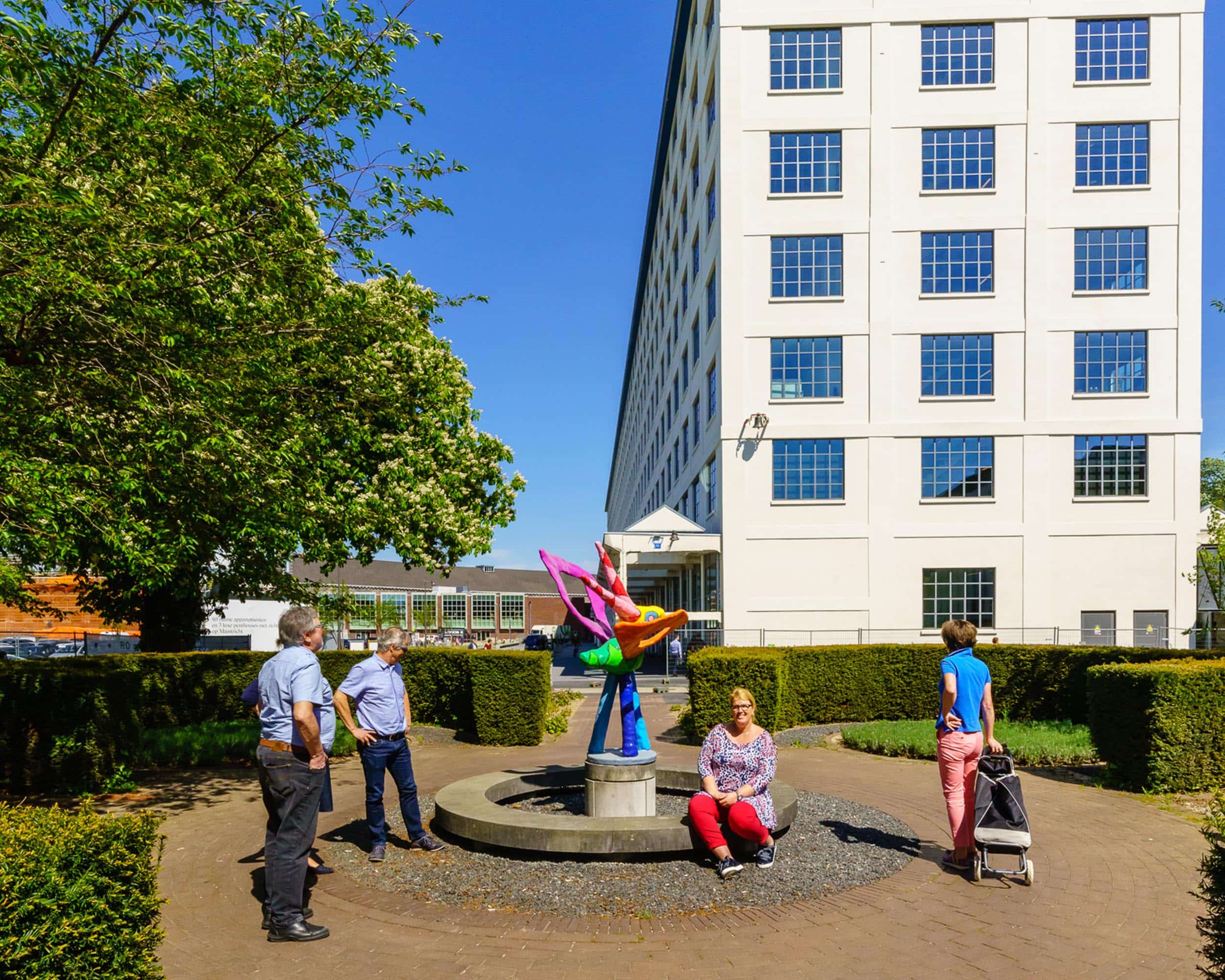 Belvédère Information Center
"From showroom Sphinx to showroom area development"
Today, the old showroom of the Sphinx Factory houses the Belvédère Information Centre. Here you will receive information about all developments in the northwestern part of Maastricht; Belvédère, of which the Sphinxkwartier and Frontenpark are part. Discover the future plans, sign up for one of the Sphinxkwartier-Frontenpark tours or just walk in. We are happy to tell you more while enjoying a nice cup of coffee or tea!
Belvédère Information Center during COVID-19
The Belvédère project organization is part of the municipality. That means we also follow the municipal guidelines around Corona. Those guidelines stipulate that no public meetings are to be organized unless they are strictly necessary. For Belvédère this means that until further notice:
The Belvédère Information Center is closed to visitors (also as a meeting location);
There will be no presentations and lectures on area development at our Information Center;
No group tours of the area are organized.
If you are interested in a guided tour of the area, please refer to the special guided tours provided by Maastricht Marketing. More information via this link.
We rely on your understanding and hope to welcome you back 'normally' in the near future, check the website here.
Address 
Fenikshof 1
6211AX Maastricht
+31 (0)43 350 14 60
Opening hours:
Monday to Friday: 09:00 - 17:00
Saturday and Sunday: closed